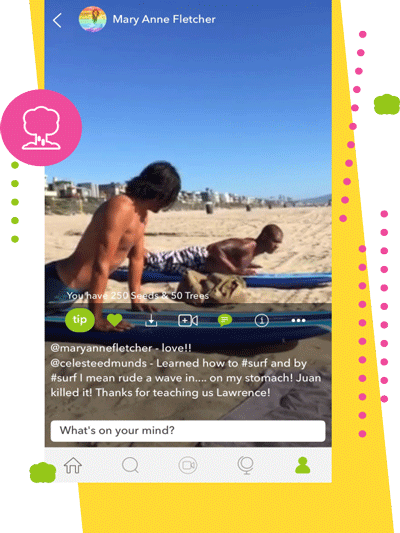 10% of our profit goes directly back to conserve and replant crucial habitat for wildlife and people, combating global warming for Earth's future.
Connect
Upload & stream video content in public and private groups. Be part of broadcast in real-time & post-time with content creators & friends.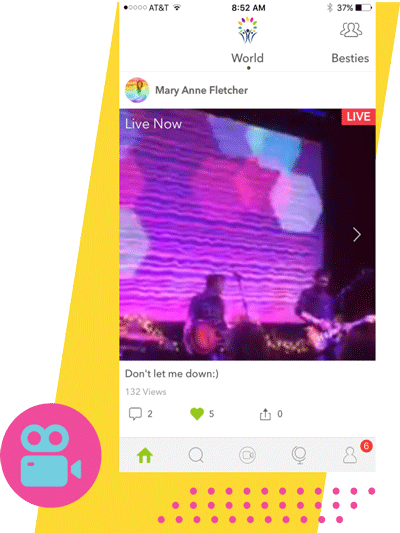 Show your love to content creators with unique digital gifts. Weple allows gifts on all videos whether uploaded, LIVE, shared, saved, public or private through groups.
If you love it, share it. Social media platform integrations allow you to share all your favorite broadcasts and moments to your friends inside the app and across other top social media platforms.